Skilled technicians. Reasonable prices. Round-the-clock service. A complete commitment to perform our services to exceed your every expectation.
Slagle Mechanical was founded in 1934 as a residential plumbing business in Sidney, OH. Through the years we have become a full service mechanical contractor from design, to build, to service and maintenance on the facility. Since our incorporation we have serviced Industrial, Education, Healthcare, Hospitality, Commercial, Institutional, Non-Profit, and Local/State industries. We have been an integral and respected part of the plumbing & heating industry in Ohio.
Our Mission
To be the preferred mechanical contractor for all our customers and insure quality, service, and value in all areas of mechanical construction. We accomplish this through providing highly skilled individuals who perform with quality workmanship and safety in mind.
People
All of Slagle's engineers and technicians are fully certified and factory trained. Our staff keeps up with the latest building code changes and technologies. We will identify and obtain the necessary permits for all installations. We will arrange all needed inspections and have our technician present for the inspections. We can design and build any type of mechanical system necessary for a complete job for our customers.
Systems
We have experience across all the major manufacturers equipment. We are committed to finding the best fit for your business. We have experienced engineers and estimators that can figure out the best solution to your plumbing, heating, air, or electrical needs.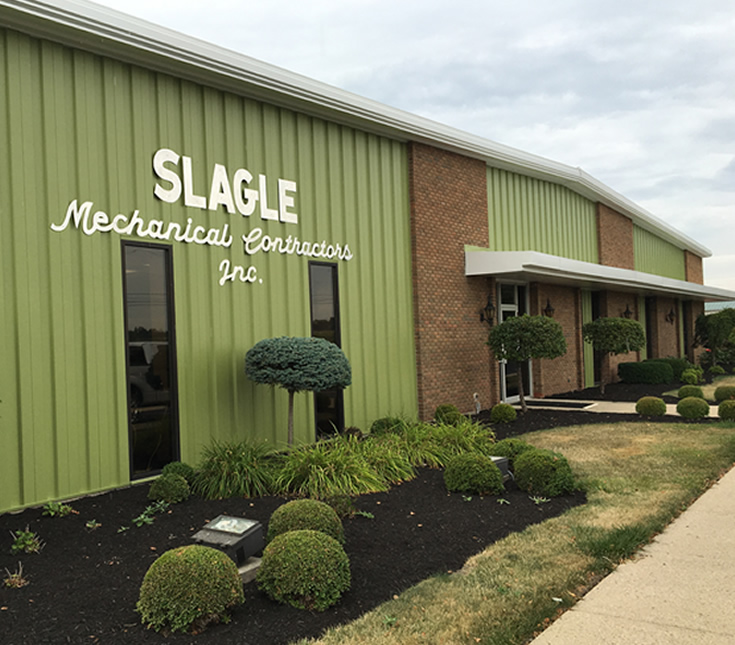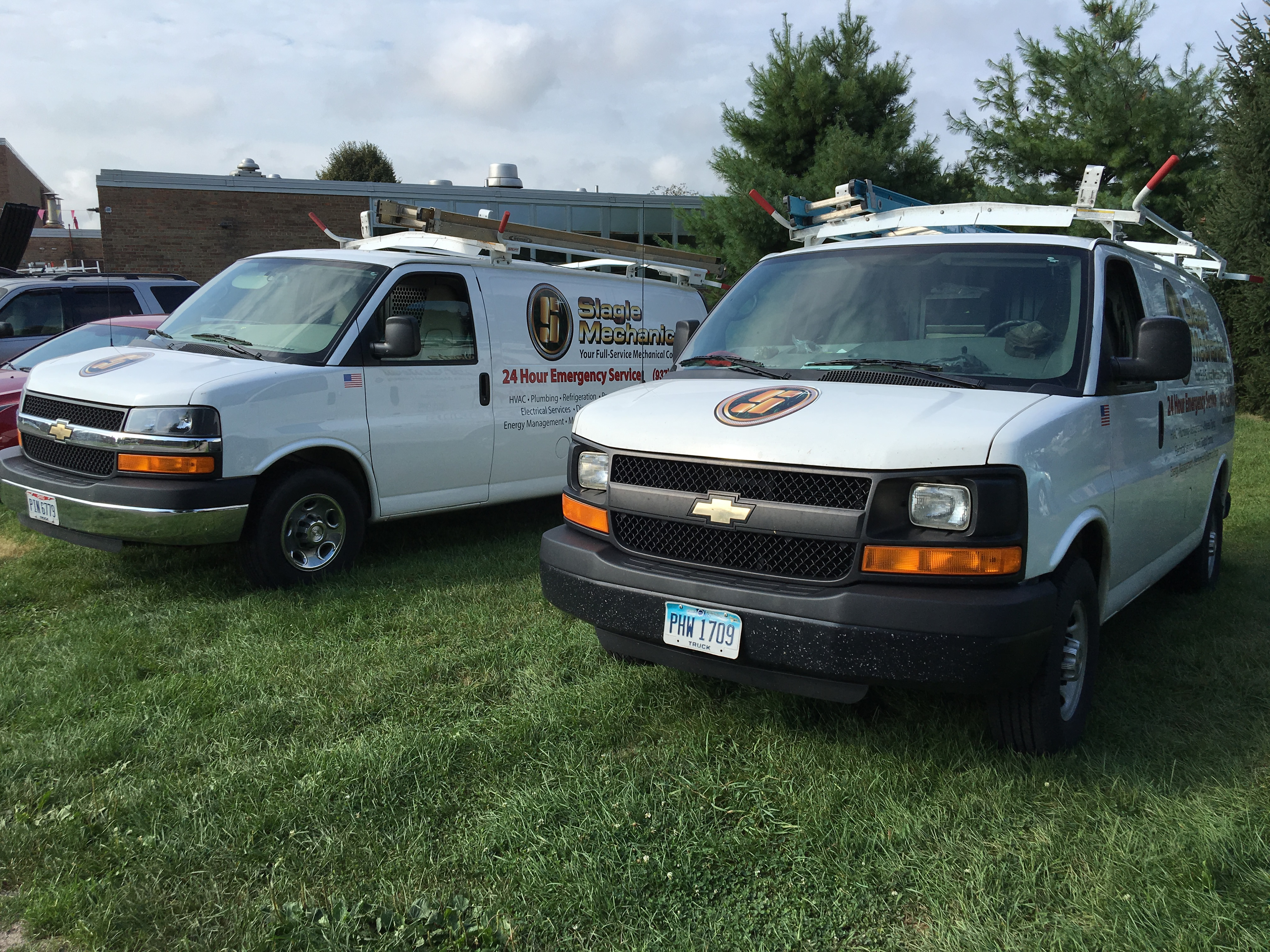 Service
Whether we install the systems your place of business has in place or we help you to maintain and get the most of your investment, we have highly skilled techs with experience with all different types of companies from Fortune 500 to the small office.
Commitment
We are committed to providing skilled technicians at a reasonable price to complete any type of mechanical project big or small. We aim to exceed our customers' expectations for all types of work we perform.
Construction
Slagle offers a single-source for the entire mechanical system of a building, from design to complete installation.
We work with you from preconstruction to completion – integrating and streamlining the design, engineering, fabrication and installation of your mechanical systems. One of the primary benefits of the design/build method is that it provides for the earliest commitment of guaranteed cost and delivery. We have a skilled staff of estimators with a wide variety of construction experience to prepare the estimates for proposed projects. If the cost begins to exceed the established budget, alternatives can be offered in order to bring the project back within the desired budget.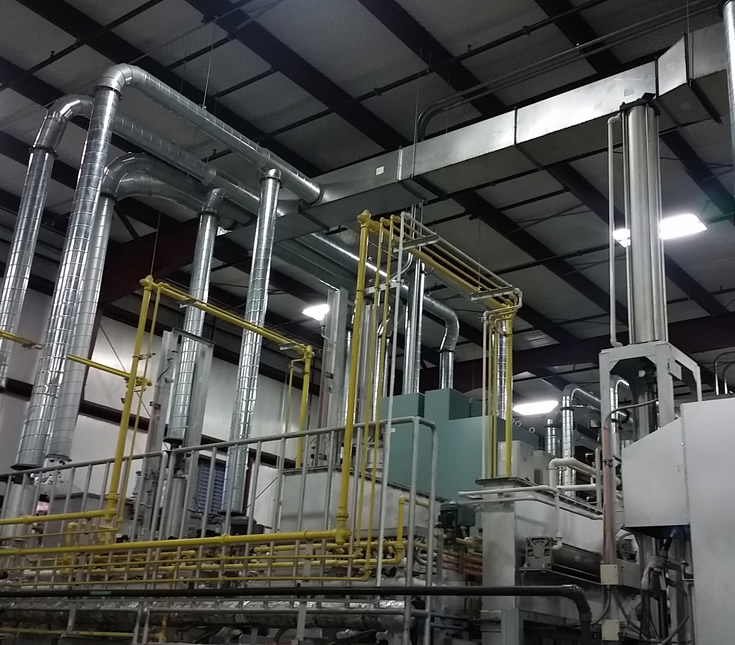 FIND US
Call Us
Sidney: (937) 492-4151
Dayton: (937) 845-9927
24 Hour Emergency Service: (844) 361-9940
ADDRESS
877 W. Russell Rd.
PO Box 823
Sidney, OH 45365